Avoid the Food Coma with my 4-Steps for Mindful Eating
That moment when you push your chair back from the dinner table and you utter the words "oh, I ate too much",  then slip into your favorite sweatpants to allow room for your expanding belly…Yep, we have all been there. Do you want to know how to avoid this? Great! I have 4 simple steps for Mindful Eating to ensure you never enter the "food coma" again.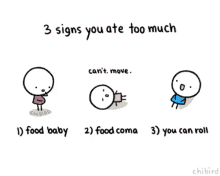 We are all guilty of saying, "It was so good I couldn't stop eating" and "I was so hungry I inhaled my dinner". You know that feeling of fullness as you slide your chair back to give yourself a little room between you and the table, followed by the walk of shame to the couch because you know the dreaded food coma is about to set in. Does this sound familiar? For some, this is a nightly occurrence. The good news is that I have 4 easy steps to prevent you from overeating.
Polishing off your favorite meal brings a feeling of comfort, however that sluggish feeling afterwards is less than ideal; especially if you need to function at some capacity…such as return to work. As you lie on the couch, or figure out a way to sleep at your desk so your boss doesn't notice, regret starts to sink in and you think "why did I eat so much".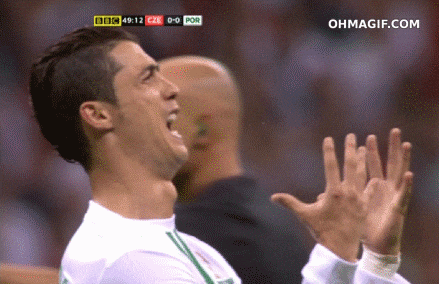 You know why you ate so much…in fact, you loved  every single bite! But the aftermath is something you can do without. And this is where mindful eating comes into play.
Mindful eating is not about mindfully clearing your plate. Nope, not at all. Instead, it is an intuitive method to approach meals so you don't roll away from the table rubbing your belly and crying out "why!!!!". I am going to share with you four simple  tip so you leave the table feeling energized and ready to conquer whatever task lies ahead of you.
Four Steps for Mindful Eating
Step 1: Feel
Before you sit down for your next meal, take a moment to determine how you feel. Are you hungry? Starving? "Meh, not really hungry but that pizza smells so good so maybe I will grab a slice". We eat due to internal cues from our body indicating hunger, or external cues from the environment, such as smelling garlic and oregano from the pizza joint across the street that triggers your appetite.
Today, we are going to focus on the internal cues (we will save external cues for another day). Your body likes routine and specific hormones send messages to the brain at varied times throughout the day to tell you its time for breakfast, lunch, and dinner.  Think about it, do you automatically look at the clock everyday at noon to see if it's lunch time? If so, you are experiencing your body's circadian rhythm which regulates physiological processes such as sleep and wake cycles and eating patterns. This is why you eat at similar times each day.
Your internal alarm clock alerts you that lunch time is approaching however it is important to take a moment to determine if you are actually hungry. You must pay attention to how you feel.  If you feel hungry, sit down and start your meal. If you do not feel hungry re-assess your hunger cues in about an hour or so.
RECAP: Step 1 is to determine if you are hungry before you sit down to eat your meal.
Step 2: Disconnect
Disconnect from all electronic devises. I know this may be hard for some of you, but you can do it. Step away from the phone! Seriously. Disconnect from your phone, computer, laptop, TV, etc. Power down and talk to the person next to you. Hey, you just might make a new best friend.
It takes twenty minutes for the brain and stomach to communicate that you are full.  You will not pay attention to the internal cues your brain is sending you while you are watching TV or checking e-mails. Your brain may be screaming STOP EATING, STOP EATING but all you see is a cute picture of someone's puppy that just popped up in your Facebook news feed. So, you ignore the signs and before you know it, you overate and now you need a nap.
RECAP: In step 2 you will disconnect from any distractions, such as your phone, computer, and TV.
Step 3: Take your time
Meal times may take a little longer now that you are being mindful, but hey…why not! How often do you really take the time to enjoy your meal? Chew each bite 32 times. Yes, your food will literally dissolve in your mouth however this improves digestion. And, who doesn't want to improve digestion? I do! I do!
Long story short…take a bite, put your fork down, and chew your food.
RECAP: Step 3 requires you to sit back, relax, and enjoy your meal. Heck, that's not so bad!
Step 4: Portion
Consume about 1/3 of your meal and push your plate away. Sit back and enjoy a conversation with your new best friend sitting at the table next to you. After about 5-8 minutes revert back to step 1: Feel.
Hungry? Full? Satisfied? It is not likely that you will be full, however it is very likely that you will feel satisfied. Feeling satisfied means that you are neither hungry or full…instead, you feel just right. Kind of like Goldilocks. Now that you feel satisfied, wrap up your food and save it for tomorrow's lunch. And hey, you are also saving money because now you have lunch for tomorrow. Sweet!
Still hungry? No problem, repeat step 4 and consume another 1/3 of your plate. Take your time, chew your food well, sit back, feel, and proceed.
Here is a point to ponder: the food you eat provides energy in the form of Calories. Calories are converted into usable energy through a process called cellular respiration. The food you consume provides energy therefore you should feel energized after a meal. Makes perfect sense!
On the flip side, feeling full and tired after a meal is a result of your body working over-time to digest your gigantic meal. Increased energy is being used for digestion resulting in feelings of tiredness and sluggishness, AKA: Food Coma. Instead of feeling energized, active, alert, and creative you feel like you need a nap; this is because your body is using energy to digest your sizable meal. You can still enjoy a meal without overeating. Try it and see!
RECAP: Eat a portion of your meal in step 4 to determine if you are satisfied. Stop eating when you feel satisfied rather than eating until you feel full.
Okay, let's recap one more time.
Step 1: Feel
Step 2: Disconnect
Step 3: Take your time
Step 4: Portion
And, I have some good news for you! Mindful eating results in less over-eating. By not filling your stomach to capacity you will:
feel energized throughout the day
be more productive and complete daily tasks
be more creative
sleep better
respond to stressful situations in a positive manner
Let me know how it goes! Leave a comment below.
Happy Healthy,